This is the Place Where You Will Learn the Different Techniques of Creating Couture Dresses
Welcome to Couture Masterclass!
Enroll Now
Enroll into Couture Master Class by Designer Oksana Zaga today - and after 3 months, You will be able to create unique, memorable, and professionally tailored wedding and/or evening dresses at a high couture level.

Make Your own Masterpiece!
Who are these courses for:
For beginners that know how to make a straight line on a sewing machine.

For experienced seamstresses who want to improve on a professional level.

For designers who are looking to improve the skills of their staff.
What will You get from these courses:
The knowledge and experience that goes into making couture dresses.

Opportunity for a new career in Fashion Designing.

Discover Your talents in the art of fashion.

The opportunity to fulfill Your life long dream.

You will learn to create masterpieces that only You are capable of.

The ability to make more profit with sewing.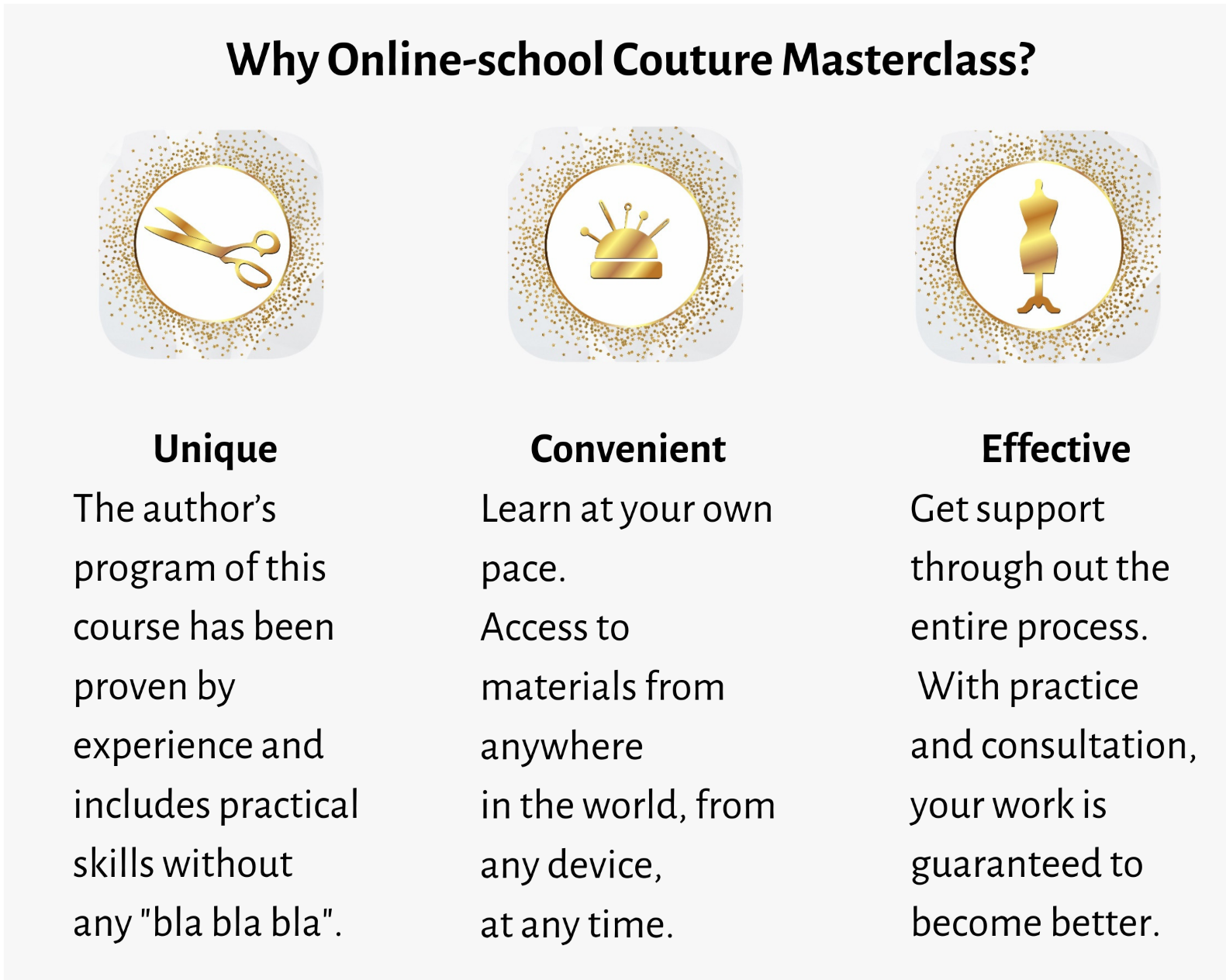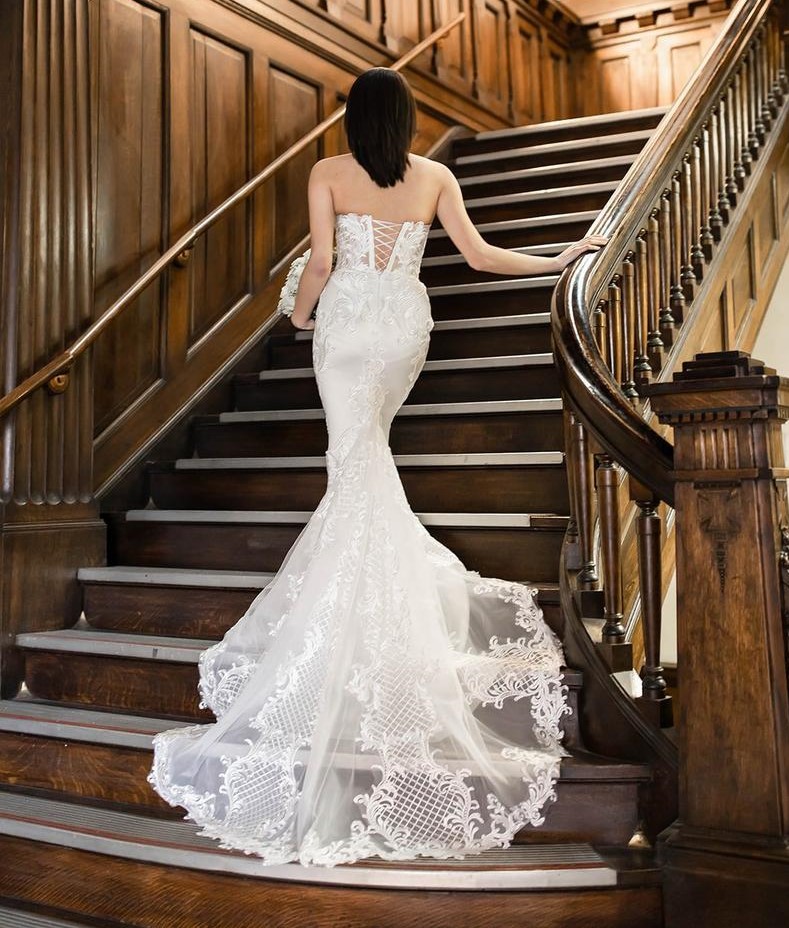 Is your breath taken away when you watch fashion shows? Do you think that only people with special talents can create such beauty? In reality, You can learn anything!
Are you curious how couture dresses are created? We invite you to our workroom, where you will see the whole process from start to finish. We will share with you everything, even things that not a single designer will. We open the doors to knowledge on how couture dresses are made. You will learn the secrets that all couturiers hide. Are you ready for these doors to be open? Are you ready to dive into the new world of couture and learn everything from the inside? We invite you to an amazing discovery of new horizons in your career and to improve your professional level. Rise to a new level in your skill and create masterpieces of high fashion levels.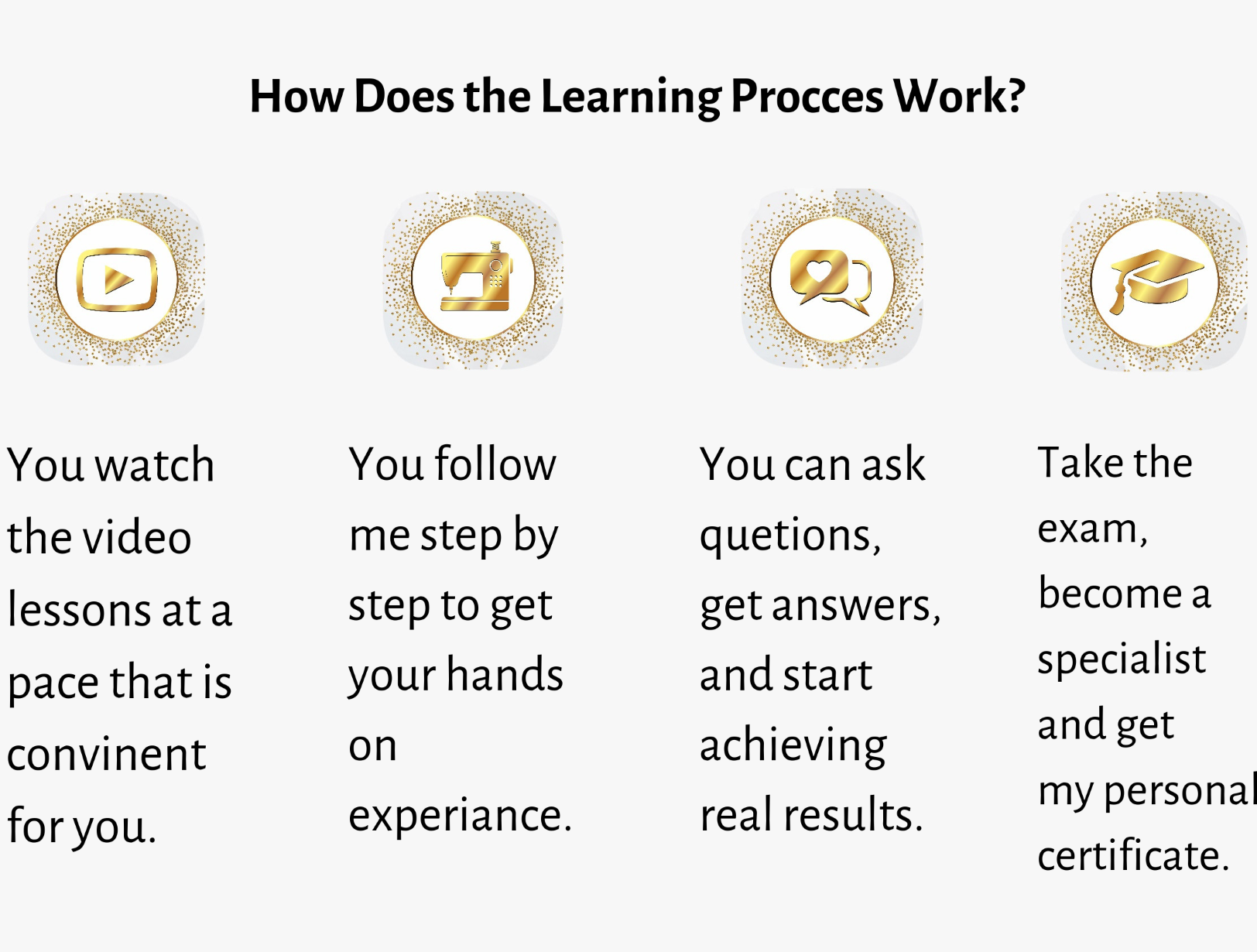 In our master classes You will learn how to make:
patterns, as well as resize patterns

corsets with cups

classic corsets

dresses with an inner corset

dresses with an open back

soft non corset dresses

corsage dresses

deep cutouts

different types of skirts and trains

different types of decoration

work with lace with embroidery with sequins

and many other secrets and tricks